Thank you for your donation to our ministry to help fight the destructive addiction epidemic destroying our families and friends. Donate and download, if you choose, our Faith and Fitness Fit Guide today-full of helpful tips and healthy scriptures that will bring total fitness and wholeness to every area of your life! This Fit Guide help set Kate free from every kind of unhealthy habit and addiction~ Thank you for supporting this 501(c)(3) non-profit fitness ministry and helping those who struggle with unhealthy habits and addictions. When you donate any amount- $5, $20, $50, $100 or $1000- or however you can to help today, you will help us train, encourage and disciple people who are ready to change their lives! We give recovering addicts hope, unconditional love and resources to live the life God always intended them to live. We also help provide scholarships to faith-based rehabilitation centers such as Faith Farm in South Florida, and to the Women's Refuge in Vero Beach for men and women who cannot afford the treatment they need. Your donation will additionally -help us distribute life-changing One Year Bibles and Fit with God and Identity in Christ scriptures sheet so men and women will know how much God loves them and who they are in Christ. God bless you and your family!
With your donation, if you would like, you can download our gift to you-Kate's Faith and Fitness Fit Guide~ It will provide you with helpful tips and healthy scriptures for 5 essential fit elements guiding you to an abundant, fulfilling life! Try Kate's own personal tips out for yourself and speak and declare the scriptures over your life each day. The Fit Guide is perfect to talk about with a friend, or great resource for your small group, Bible study or for your family. Don't forget to share and discuss each other's helpful tips, post your own healthy habits on my Facebook page and let's learn from each other. We appreciate you and your generosity and fit giving! Please sign up to become a Fit Partner if you would like to receive our Fit letter.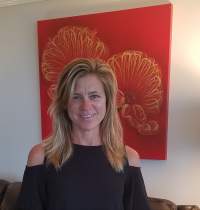 Kate's Faith and Fitness is a 501c3 non-profit ministry so your contributions are tax deductible. Remember to tell people you are Fit partners with Kate's Faith and Fitness and get everyone to start Fit thinking! When you are spiritually fit you will enjoy fitness in every area of life. Thank you again and may God bless you and your family!